Portuguese architecture firm Atelier Holcnerova has created a gallery-like concept store for Portuguese shoe brand Lachoix, featuring a large all-white interior space with brownish rugs and bold planters that create a stark contrast.
Named Lachoix Concept Store, the 130 square meter store is located in Lisbon, Portugal and consists of different clean and smooth geometries that look like a gallery for customers.
The brand owner commissioned the studio to develop "a concept store that would look like a gallery but could simultaneously function as a workshop for his team."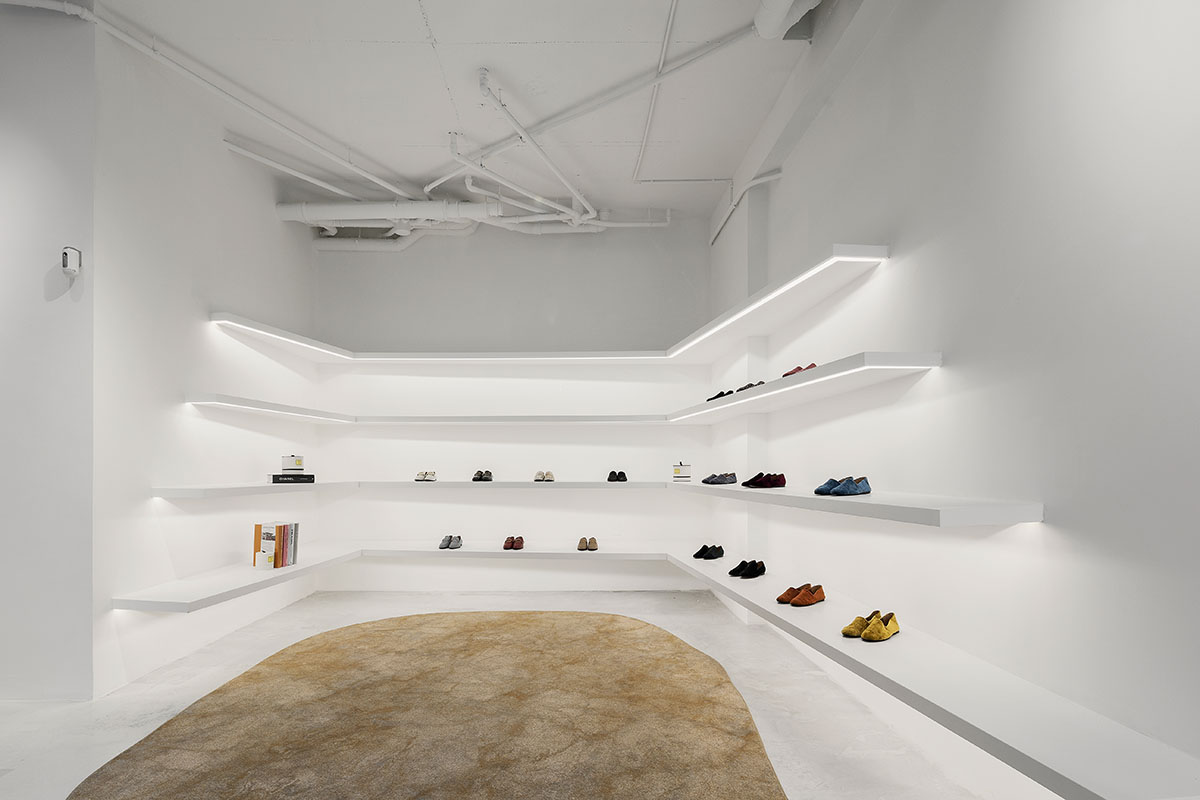 "We worked closely with the Lachoix team at every stage of the project: from brainstorming concepts and ideas, to completing drawings, choosing materials and meticulously executing the project itself," said said Atelier Holcnerova.
The studio's goal was to create a sleek yet sophisticated contemporary space.
To achieve this, the team stripped the false ceiling and layers of paint to return to the essence of the structure. Subsequently, they added a few crucial elements to create the desired atmosphere.
For example, the studio decided to reuse the cork material that was kept in the original space. Later, the studio highlighted the beautiful texture of this natural material by painting it white, then used it to create an entire wall.
There are two mats on the floor to trigger an emotional experience and designed in a curvaceous shape.
"The functional and streamline fills the entire entryway and serves as a doormat," the studio added.
"The emotional, which was designed from scratch by our workshop, is cloud-shaped and inspired by the poetic movement of people contemplating their next pair of shoes."
Other brownish, stone display elements are custom designed for the brand, which showcases the products.
For the stone components, the studio wanted to reflect the brand's love for nature prints. On the other side, white shelves seem to levitate in the air.
"The client demanded that their open-space store concept function mutually as a display area and a workspace," the studio added.
To achieve this goal, the studio added a linen curtain as an element that both separates and connects the two areas.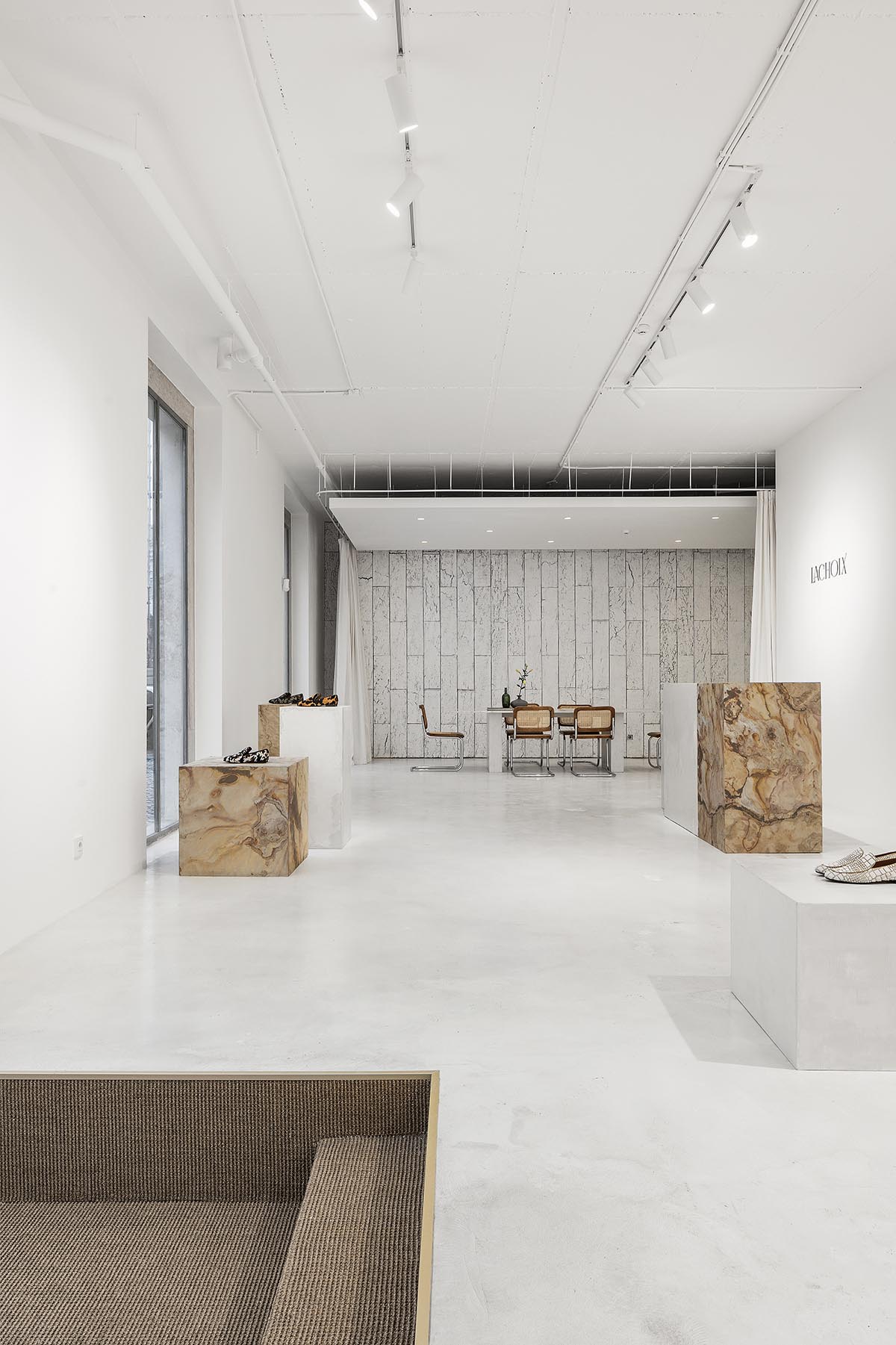 The space acts entirely as a workshop and display area between weights, materials and textures. The harmony of the balance between the material and the display stands out.
The studio also created a bespoke table from a slab of white marble and concrete legs.
For seating, they chose two design icons: the white leather daybed by Mies Van der Rohe and the Cesca chairs by Hungarian-born modernist architect and furniture designer Marcel Breuer.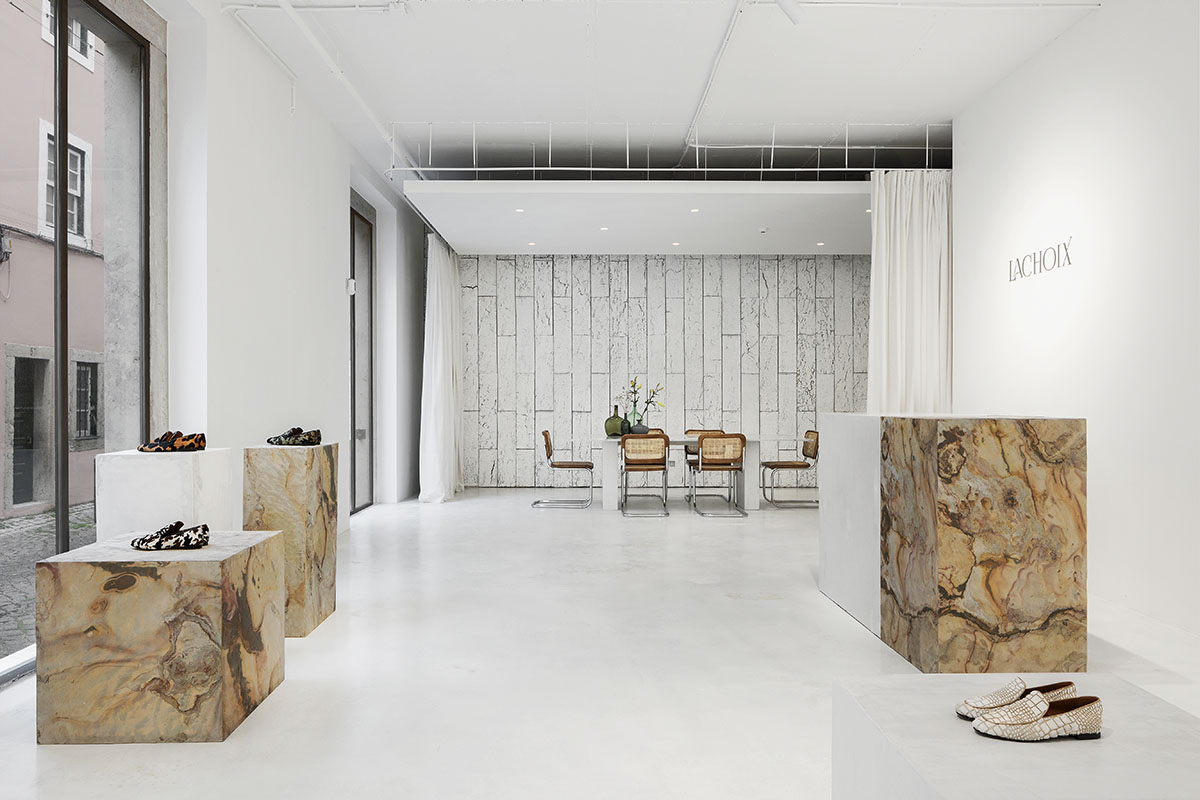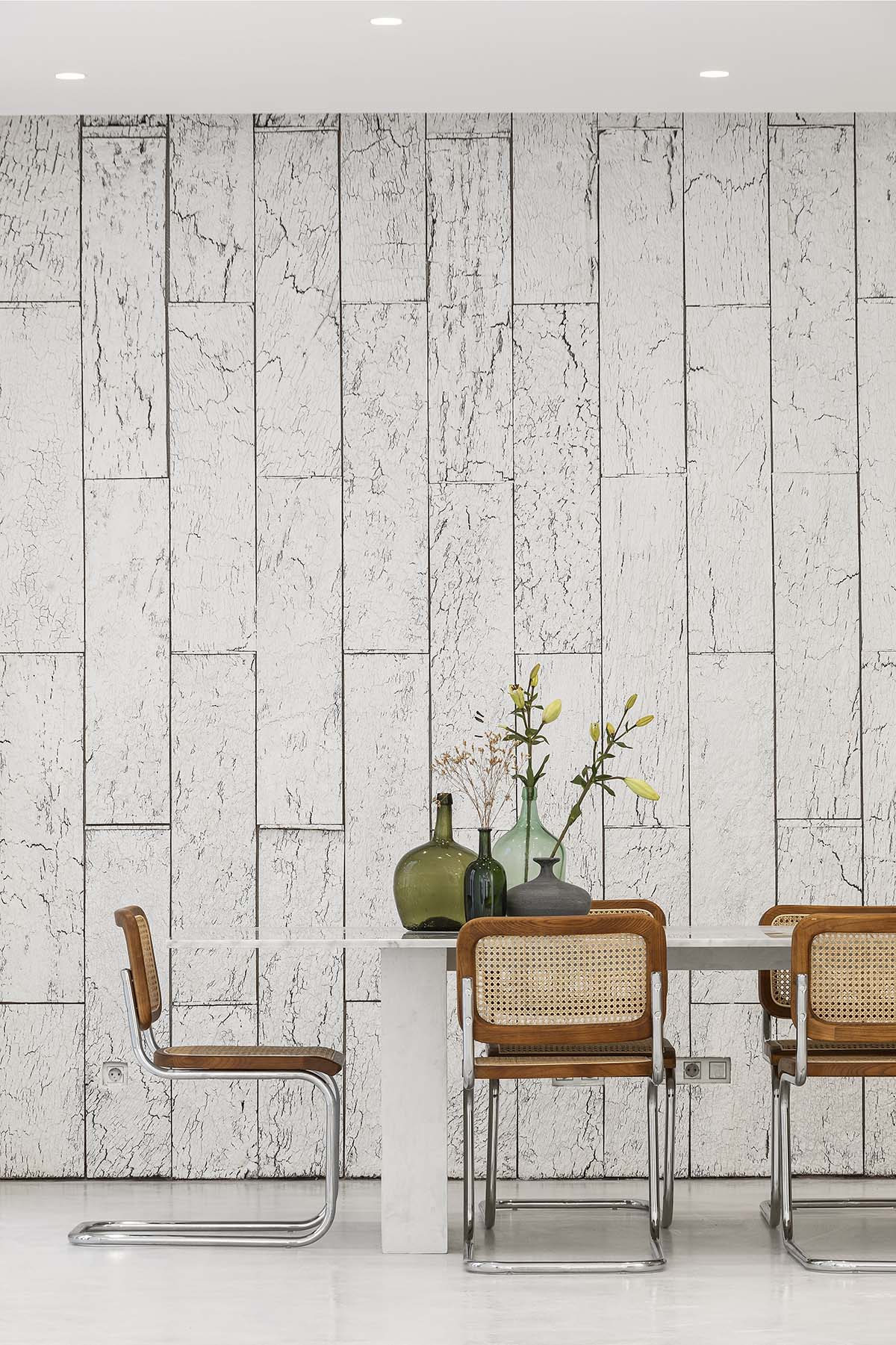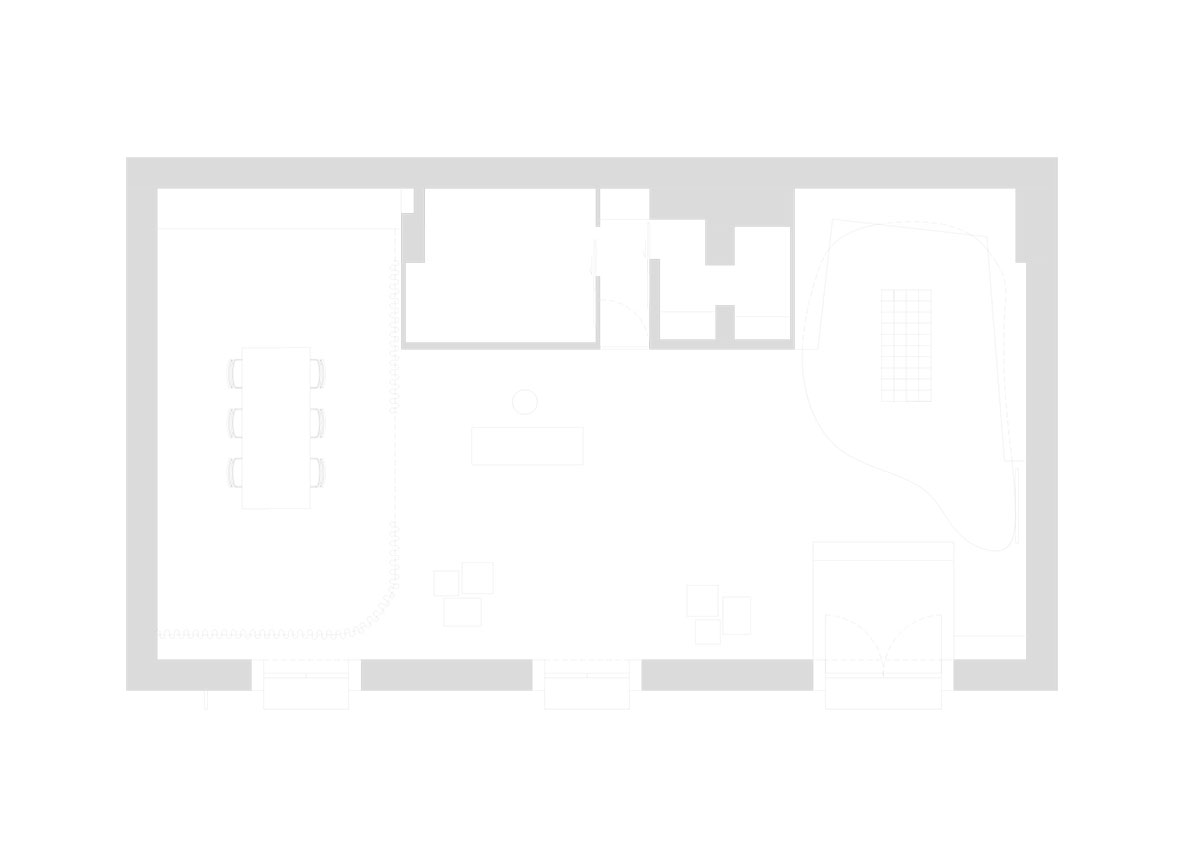 Floor plan
Section
Project Facts
Name of the project: Lachoix Concept Store
Architects: Holcnerova workshop
Main architects: Lenka Holcnerova
Location: Principe Real, Lisbon
Cut: 130m2
Year of completion: 2022
Crew: Amanda Goulard, Mariana Mota
Construction: Manuel N Moura, Pura Habilidade
All images © José Manuel Ferrão
All designs © Atelier Holcnerova
> via Holcnerova workshop
Holcnerova workshop
Cork
Lisbon
shop