DISCLOSURE: This post may contain affiliate links, which means that when you click on the links and make a purchase, we receive a commission.



Disney is no stranger to a designer collaboration.
From collectible dolls priced over $100 to collaborations with big name brands like COACH, there's no shortage of options for expensive Disney gear! And Disney's latest designer collaboration features some seriously dazzling shoes.
Footwear brand Stuart Weitzman has teamed up with Disney for the SW x Disney collection, featuring everything from sneakers emblazoned with your favorite Disney friends to boots embellished with Mickey-shaped Swarvoski crystals.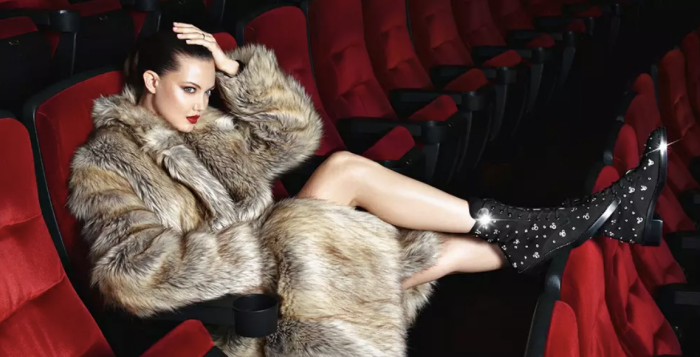 Looking for an update on the classic white sneaker? How about one that features your favorite strip of Disney characters?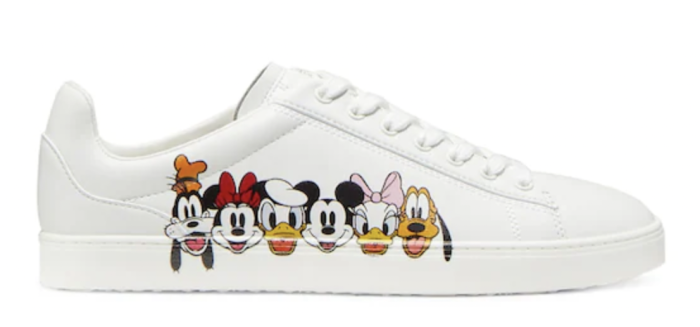 ©Stuart Weitzman x Disney's Livvy sneakers are available for $375 and, like all other items in the collection, come with a collection-exclusive collector's shoebox.
Click here to buy the Livvy sneaker
Looking to add a little more dazzle to your Disney sneaks?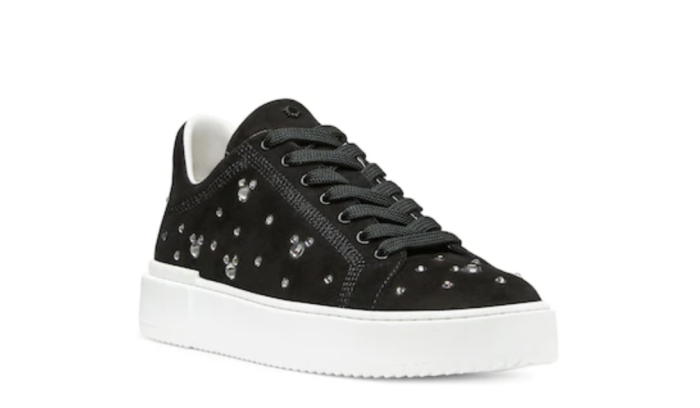 The Ryan sneakers are $495, in suede and embellished with Swarvoski crystals in the shape of Mickey Mouse.
Click here to shop the Ryan Low Sneaker
If you're looking for something a little less casual, the 5050 over the knee boot will stun you with its two crystals and price tag.
Available for a whopping $1,500, the tall boot is made from suede and studded with Swarvoski crystals.
Click here to buy the 5050 boot
For a slightly A less subtle way to show your love for Disney, you can choose the Palmer loafer from the collection.
Crafted from leather and lined with After crystals (as you're probably feeling is the theme here!), this designer shoe will set you back $650.
Click here to buy the Palmer moccasin
Alright, time to give Minnie some love in this collection! Luckily, you can do that with the Nearlynude sandal.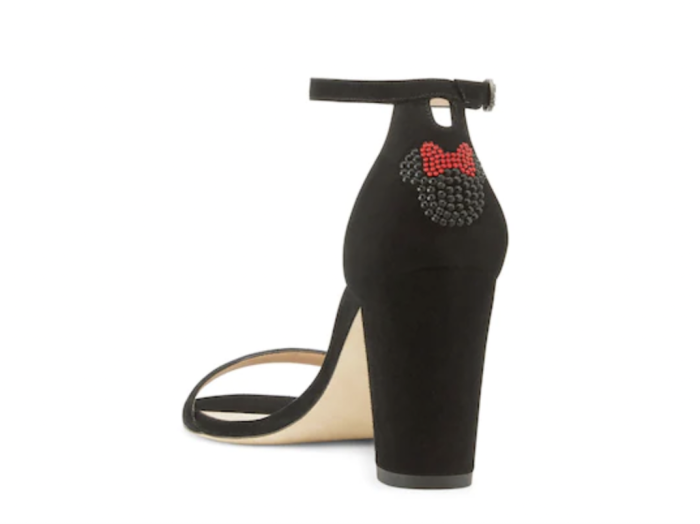 For $595, the heel features shiny Minnie Mouse-shaped crystals on the back, available in black and red.
Click here to buy the Nearlynude sandal
Butif you prefer Mickey Mouse on your heels, Stuart Weitzman has you covered.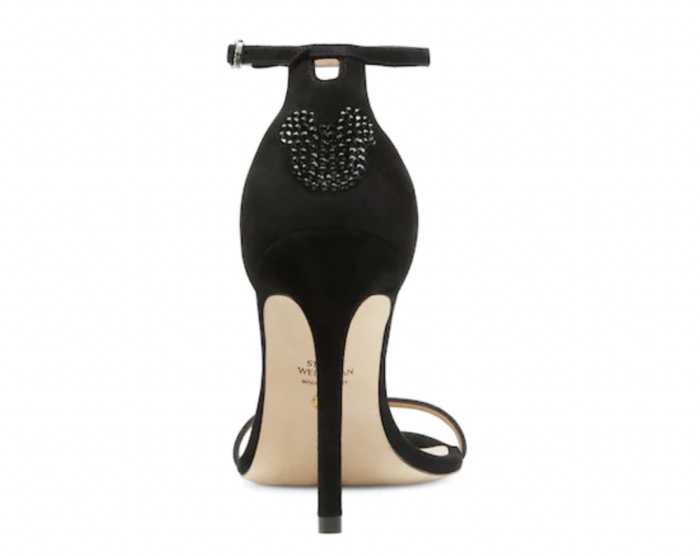 Also at $595, the Nudistcurve sandal has a slimmer heel and comes with Mickey Mouse crystals in either red or black.
Click here to buy the Nudistcurve 100 sandal
From $1,000 Mickey ears to $600 backpacks, Disney is no stranger to designer collaborations with sky-high price tags, so this collection is no surprise! If you're feeling particularly extravagant, you can shop the collection now on the Stuart Weitzman website or select in-store outlets.
Learn more about the RIDICULOUSLY expensive souvenirs you can get at Disney World!
Join the AllEars.net newsletter for the free list of 50 tips for going on a Disney cruise! Click here to start!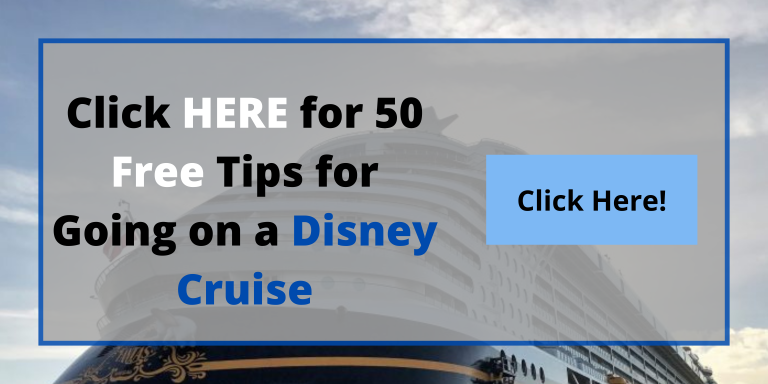 Will you be picking up something from the new designer collection? Let us know in the comments below!