DESIGN SEND
Our daily view of the world through the prism of design.
BY EDITORS
June 15, 2022
The Design Dispatch offers essential, expert-written news from the design world, curated by our dedicated team. Think of it as your cheat sheet for the day in the design delivered to your inbox before you've had your coffee. Subscribe now.
Got something our readers need to see? Submit it here
Hipster fetishization grows in London at One Hundred Shoreditch
Taking over the former hipster haven Ace Hotel in the heart of London's bustling Shoreditch, One Hundred Shoreditch is the latest destination from the Lore Group, whose idiosyncratic properties are known for their helpful design narrative threads. Creative director Jacu Strauss tones down the whimsy of Lore properties like the Pulitzer Amsterdam, and amps up the polish: Behind their bay windows and expansive terraces, the 258 rooms and suites are cream-colored oases with bentwood and acrylic furnishings.
That doesn't mean One Hundred Shoreditch lacks spontaneous flourishes. In the marigold-toned seafood restaurant, Goddard and Gibbs, a monumental sunflower-yellow sculpture, perches atop one of the tables, a reference to Strauss' childhood memories of building rock towers on the beach. . In the basement, experimental and acclaimed cocktail master Ryan Chetiyawardana makes a triumphant return with his first opening in three years, Seed Library, a "lo-fi" linchpin from his past high-concept projects that often mix scientific methodologies with clever presentations. If the basement isn't your vibe, head to the rooftop, where a pink tiled bar, succulents and cacti bring Palm Springs into the equation, but with striking views of the London skyline . —Jesse Dorris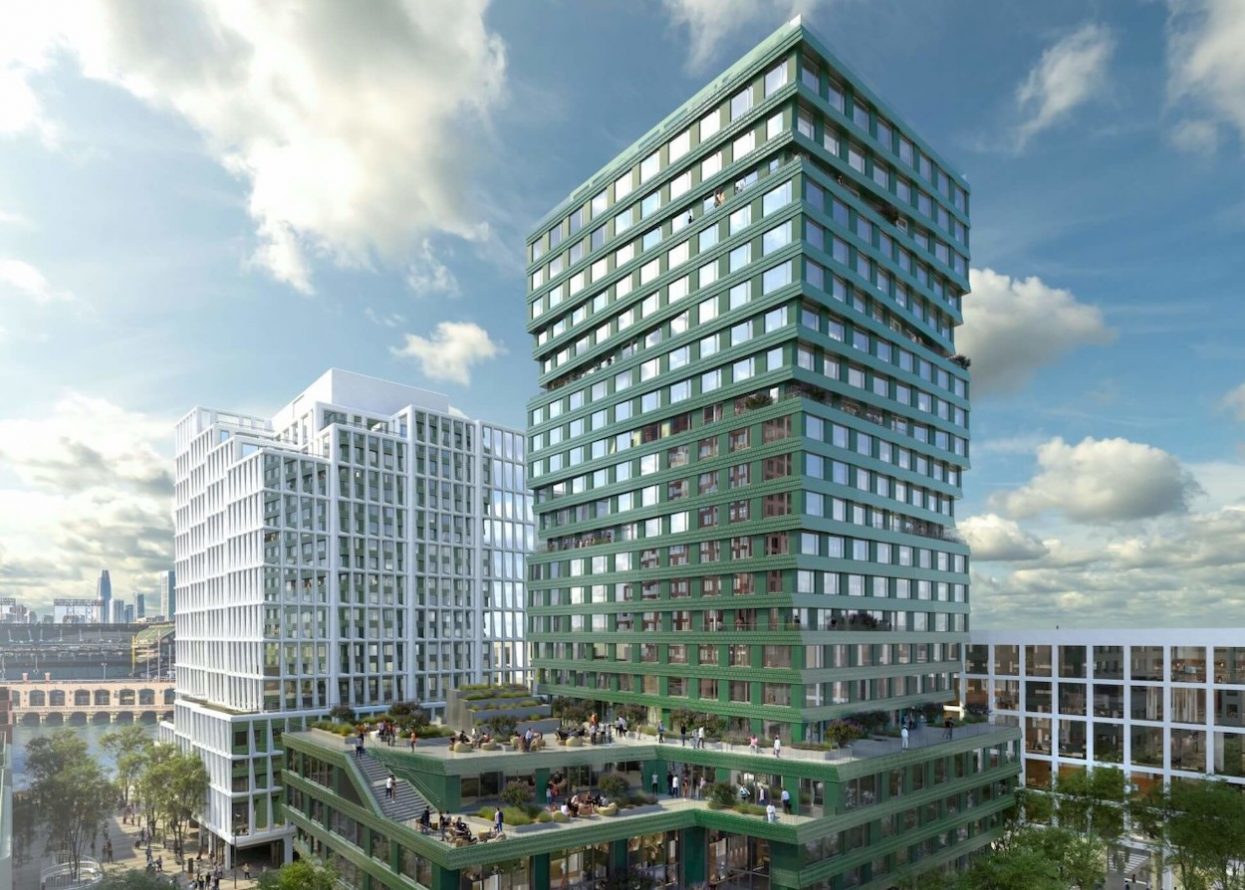 Work begins on Studio Gang's apartment tower at Mission Rock in San Francisco.
"The fourth and final element of the first phase of Mission Rock in San Francisco, a new mixed-use waterfront neighborhood rising on a 28-acre strip of land near Oracle Field that previously housed a surface parking beast, is now officially underway.As announced last week by the development team at Mission Rock Partners (a collaboration between San Francisco Giants and Tishman Speyer), construction on Parcel F, a 23-story, tile-clad apartment tower glazed ceramic topped with a "sky garden" promoting biodiversity," is now underway. The residential tower designed by Studio Gang joins three other neighborhood anchor projects that are currently in various stages of progress. [H/T The Architect's Newspaper]
Adidas is suing Nike for infringing patents on mobile apps and shoe fit technology.
"Adidas AG sued Nike Inc on Friday for allegedly infringing its patents with its mobile apps and shoe-fitting technology, marking Adidas' first federal lawsuit against its rival in a long-running fight between the two biggest brands. The lawsuit in East Texas federal court found that Nike's Run Club, Training Club and SNKRS mobile apps and the Adapt system for adjusting the fit of sneakers infringes nine Adidas patents for the exercise monitoring, a "smart shoe" system and other technologies. [H/T Reuters]
A hotel in New York's Hudson Yards is being built without a legitimate architect.
"Amid the shimmering geometric towers that dot the Manhattan skyline, the 11th Avenue hotel at Hudson Yards was designed to stand out. At 642 feet tall, the building soars above the Hudson River, with jagged sets of floor-to-ceiling windows that glisten in the sunlight. By all outward appearances, Warren L. Schiffman, about 80 years old and retired, was the official architect of the project. His professional seal and signature have been affixed to his design and those of two other large-scale projects in New York. All share the same developer, Marx Development Group. But Mr Schiffman said he had no active role in those projects, raising questions about whether the buildings were approved for construction without the supervision of a licensed architect – a requirement in New York. to ensure that buildings are properly designed and do not pose a safety problem. risk." [H/T The New York Times]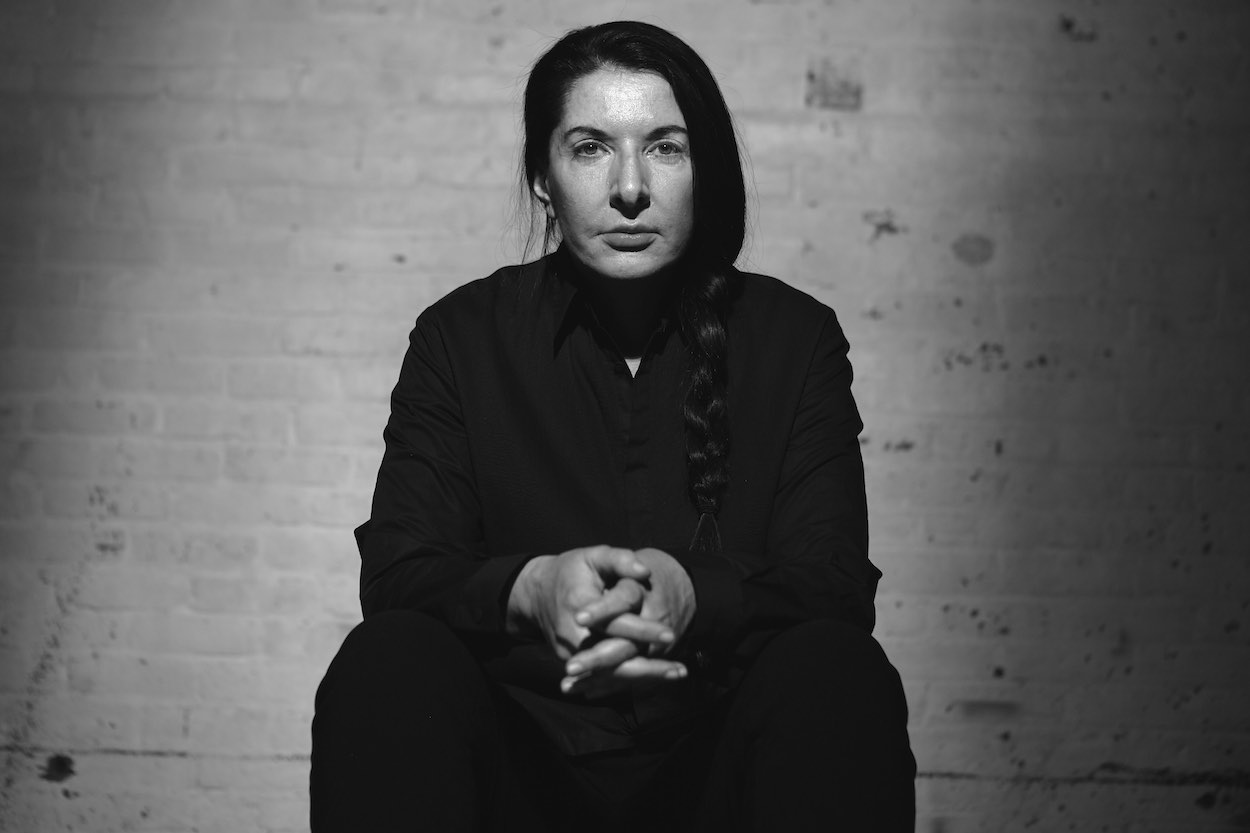 Marina Abramović will launch her first NFT of a performance at Art Basel this week.
"World-renowned performance artist Marina Abramović launches her first-ever NFT later this week, from The hero (2001), one of his most personal performances. In the original play, Abramović sat astride a white steed, carrying a white flag fluttering gracefully in the wind, over a vast landscape of trees and sky in Spain. The play, released as a film, was a tribute to his then recently deceased father, who was a Yugoslav war hero during World War II. Abramović's NFT will launch on Tezos, a proof-of-stake blockchain considered more environmentally friendly and less energy-intensive than others. She is expected to announce details of her first NFT during a chat with CIRCA Artistic Director Josef O'Connor at Art Basel on June 18. [H/T ARTnews]
LVMH Luxury Ventures acquires a stake in Israeli lab-grown diamond start-up Lusix.
"LVMH Luxury Ventures, the private equity arm of the luxury conglomerate, has acquired a stake in Israeli lab-grown diamond startup Lusix alongside other investors in a $90 million financing round. dollars. The bet of the biggest luxury company, whose subsidiary "Ventures" recently invested in Aimé Leon Dore and Heat, comes as the diamond industry seeks to address concerns about the ethics and sustainability of mining of virgin materials. [H/T Business of Fashion]
A newly signed bill paves the way for a national museum dedicated to the history of the AAPI.
"President Joe Biden on Monday signed what he described as "long overdue" legislation that could help create a national museum of Asian American and Pacific Islander history and culture. The bill will consider how to make the museum a reality and whether it should become part of the Smithsonian Institution, he said, describing it as a "similar process" to the National Museum of Afro History and Culture. -American. The bill, Biden said, comes at a "critical time," marking one year since the Atlanta spa shooting and the 80th anniversary of the incarceration of 120,000 Japanese Americans during World War II. [H/T CNN]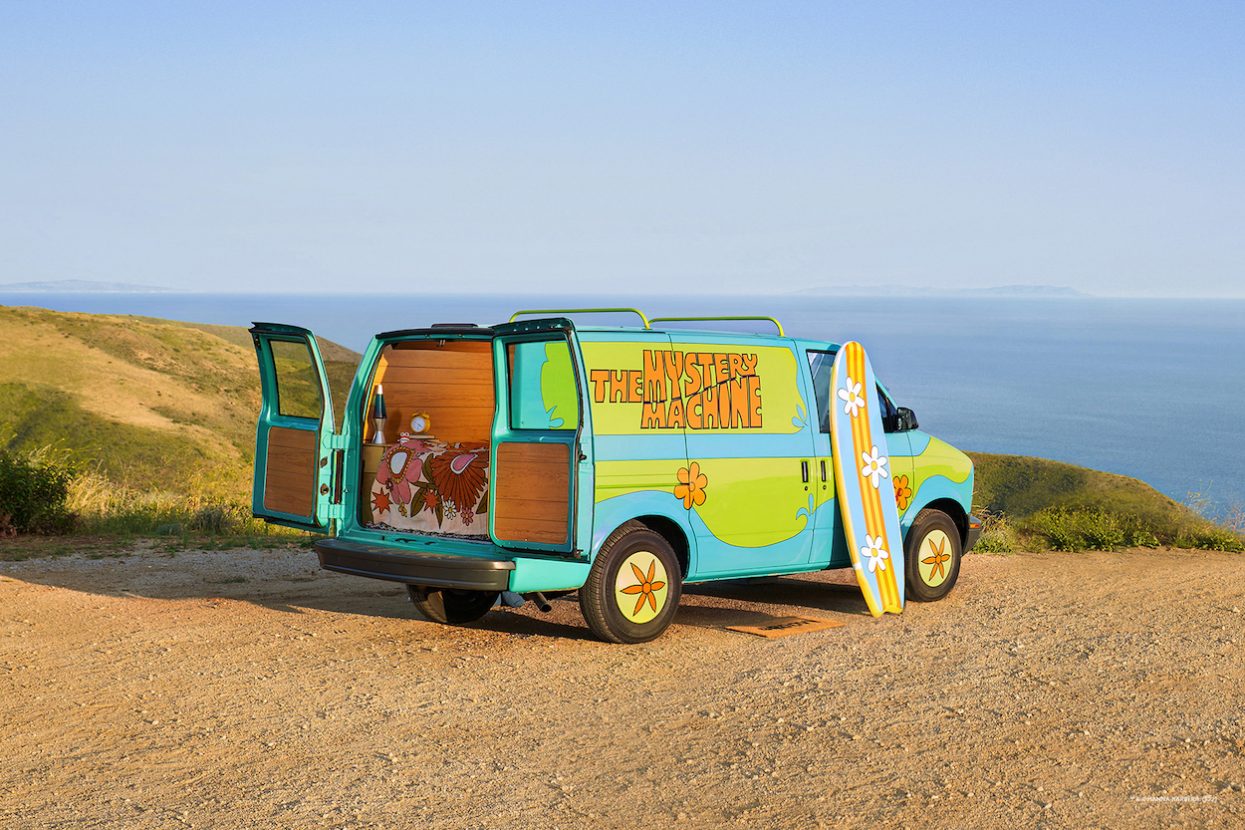 Today's attractive distractions:
The most detailed moon card never done shows in every nook and cranny.
Interior designers would do well to use their own home as marketing tactic.
Marilyn Monroe fashion shows signs of damage after Kim Kardashian wore it.
scooby-doo fans can book a stay in the Mystery Machine on Airbnb for $20.